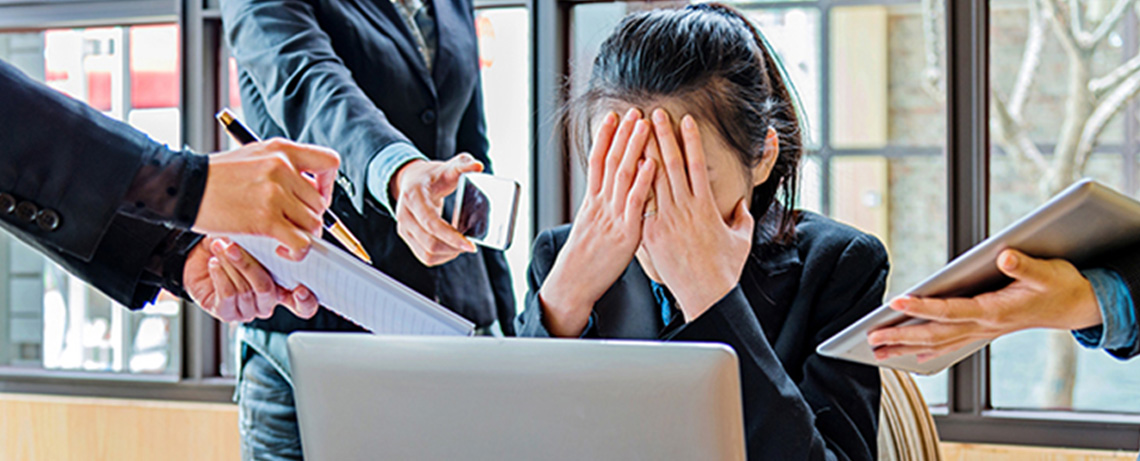 ANXIETY CAUSES
Before 1980, GAD and panic attacks were thought to be symptoms of the same illness called anxiety neurosis. Although a great deal of research has been done since then, the exact causes are not fully understood, but it is probable that a combination of factors contribute to each disorder.
Studies into of GAD have suggested that these causes may include:
over activity in areas of the brain controlling emotions and behavior
imbalance of the brain chemicals, which are involved in the control and regulation of mood such as serotonin and noradrenaline
inherited genes, as it is estimated to be 5 times more likely to develop GAD if you have a close relative with the condition
a history of stressful or traumatic experiences, such as domestic violence, child abuse or bullying
a painful long-term health condition, such as arthritis and migraine
a history of drug or alcohol abuse
While these factors can be linked to GAD, people can develop GAD for no apparent reason.

The causes of panic attacks are thought to be:
Genetics
Major stress
Temperament that is more sensitive to stress or prone to negative emotions
Certain changes in the way parts of your brain function
Panic attacks may come on suddenly and without warning at first, but research indicates that are usually triggered by particular situations.
ANXIETY SYMPTOMS
The best anxiety medications are usually prescribed for the treatment of GAD and panic attacks.

This mental health problem can present itself completely differently from victim to victim. While anxiety symptoms are mainly experienced mentally, they can manifest physically too.

The mental effects of anxiety take shape in the form of:
Racing or unwanted thoughts
The inability to stay focused on a single task
Irritability
Hypervigilance
Insomnia
Some physical effects of anxiety:
Fatigue
Nervous sweating
Trembling
Nausea
Heart palpitations
CHECK IF YOU HAVE ANXIETY
Many people could be suffering from the early stages these mental disorders without being aware. If left untreated they may develop into more serious issues.

If you experience any of the symptoms listed above, take the to help you better understand your mental health and determine if you have anxiety, stress or depression.

This tests are meant to be a general guide only and are not replacement for a full psychological assessment by a qualified doctor.

If you are at all worried about your results or symptoms we would always urge you to speak with a doctor or pharmacist.
ANXIETY MEDICATION
While this disorder is clearly versatile in its ability to negatively affect its victims, treating these symptoms can be made easy and more affordable by simply purchasing generic anxiety medication. Medicines used to curb the symptoms of anxiety come in varying levels of potency, as this disorder can be more severe in some victims than it is in others.

Although the abundance of anti-anxiety medication has only increased as we have gone on in time, professional doctors are likely to prescribe their patients with one of the best anxiety medications such as Xanax, Clonazepam, Lorazepam or Temazepam.

Benzodiazepine based medications such as these are all able to treat their users through means of sedation, as their respective active ingredients target and reduce the over active neural activity that may be found in either the brain or central nervous system (CNS).

Results are felt within 30 to 60 minutes, allowing patients to feel significantly calmer.
BUY ANXIETY MEDICATION ONLINE
If you are suffering from anxiety related problems, then you can buy anti-anxiety medication online for discreet doorstep delivery.
While at a high street pharmacy, you can find remedies for anxiety treatment, it can be incredibly difficult to find a solution that is both effective as well as affordable.

By shopping at our online pharmacy, you get access to the best anti-anxiety medication on the market at the cheapest prices online. We also stock a wide range of sleeping pills for insomnia treatment options as well as painkillers for fast, effective pain relief.

In line with our 'online pharmacy no prescription' delivery policy and patient agreement, we do not require a doctor's prescription - however it is advised that patients talk to a doctor or pharmacist before using a new medication.

If you have any questions about the products or services we offer, our friendly customer support is available 24-hours to assist via phone, live chat and email.
ABOUT ANXIETY MEDICATION
WHICH MEDICINE IS BEST FOR ANXIETY?
The family of medicines known as Benzodiazepines are widely regarded as the best medications to treat anxiety, these include Xanax, Lorazepam, Clonazepam & Diazepam. For the best results always consult with a medical professional before you start a course of medication.
WHICH ANXIETY MEDICATION WORKS FASTEST?
Benzodiazepines are regarded as the fastest working medications to treat anxiety, these include Xanax, Lorazepam and Temazepam. Benzodiazepines generally take effect within 30 - 60 minutes providing quick relief.
IS XANAX GOOD FOR DEPRESSION?
Although Xanax is primarily prescribed for anxiety it also treats depression and the causes of anxiety. By calming electrical activity in the brain Xanax can help people feel a sense of euphoria and contentment.
CAN I BUY ANXIETY MEDICATION ONLINE?
Yes, thanks to the growth in Internet pharmacies it is now possible to buy anxiety medication online. Established pharmacies offer a number of medications to treat anxiety including, Diazepam, Xanax, Lorazepam and Temazepam.
HOW MUCH DOES ANXIETY MEDICATION COST?
Anxiety medication retails online for approximately £1.00 per tablet. Savings are also possible when you buy medication in bulk online.
Last Reviewed: 28/06/22